Welcome to the next level of corporate gifting, because nothing says "We appreciate you" better than customized, high-end chocolates.
Whether it is for seasonal gifting, corporate retreat, party favors, or a unique "Thank You", Chocolot has you covered. We can put your edible logo on our gourmet chocolates. It's a nice touch and makes for a memorable gift. Customized chocolates are available in 3-, 4-, 6-, 12- and 24-piece boxes. We suggest one logo per 3 to 6 piece box, and two in our 12 piece box. The rest of the box will be filled with a variety of flavors.
It's not just a sweet impression; it's a lasting one too. No wonder so many of our corporate clients keep coming back.
A sampling of some of our custom logos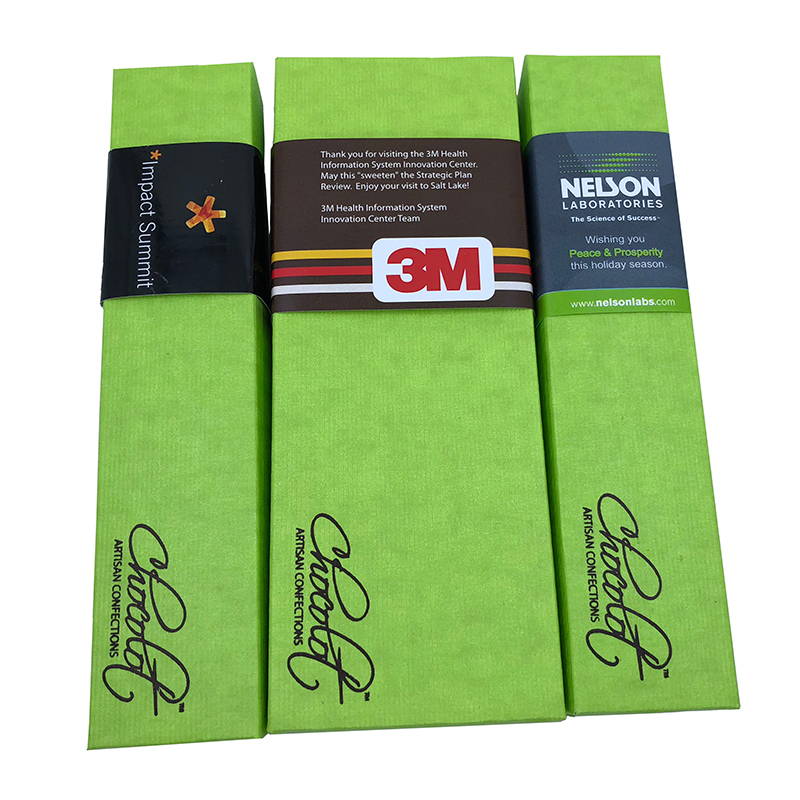 Examples of our custom wrap-band to get your branding front and center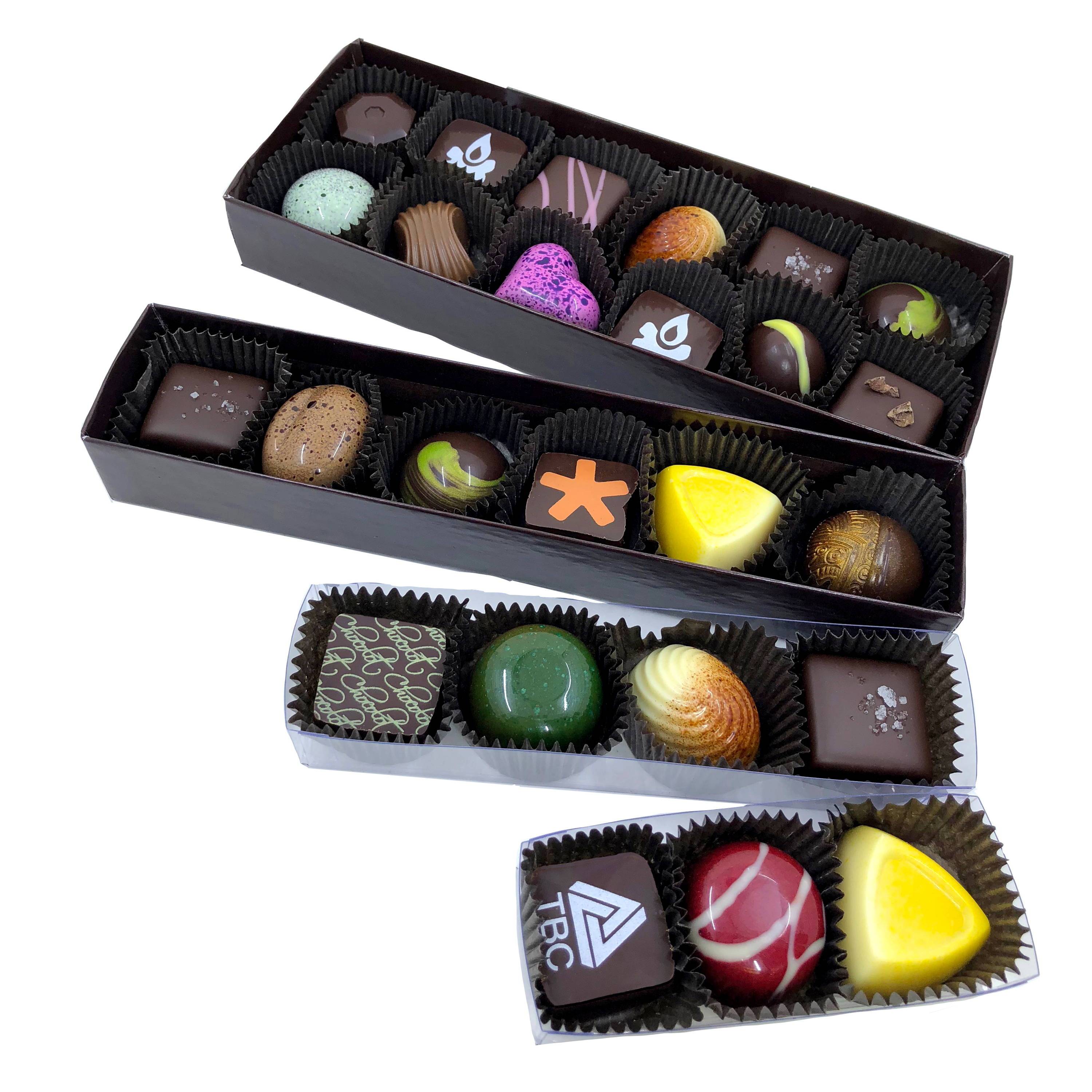 Assortment of available boxes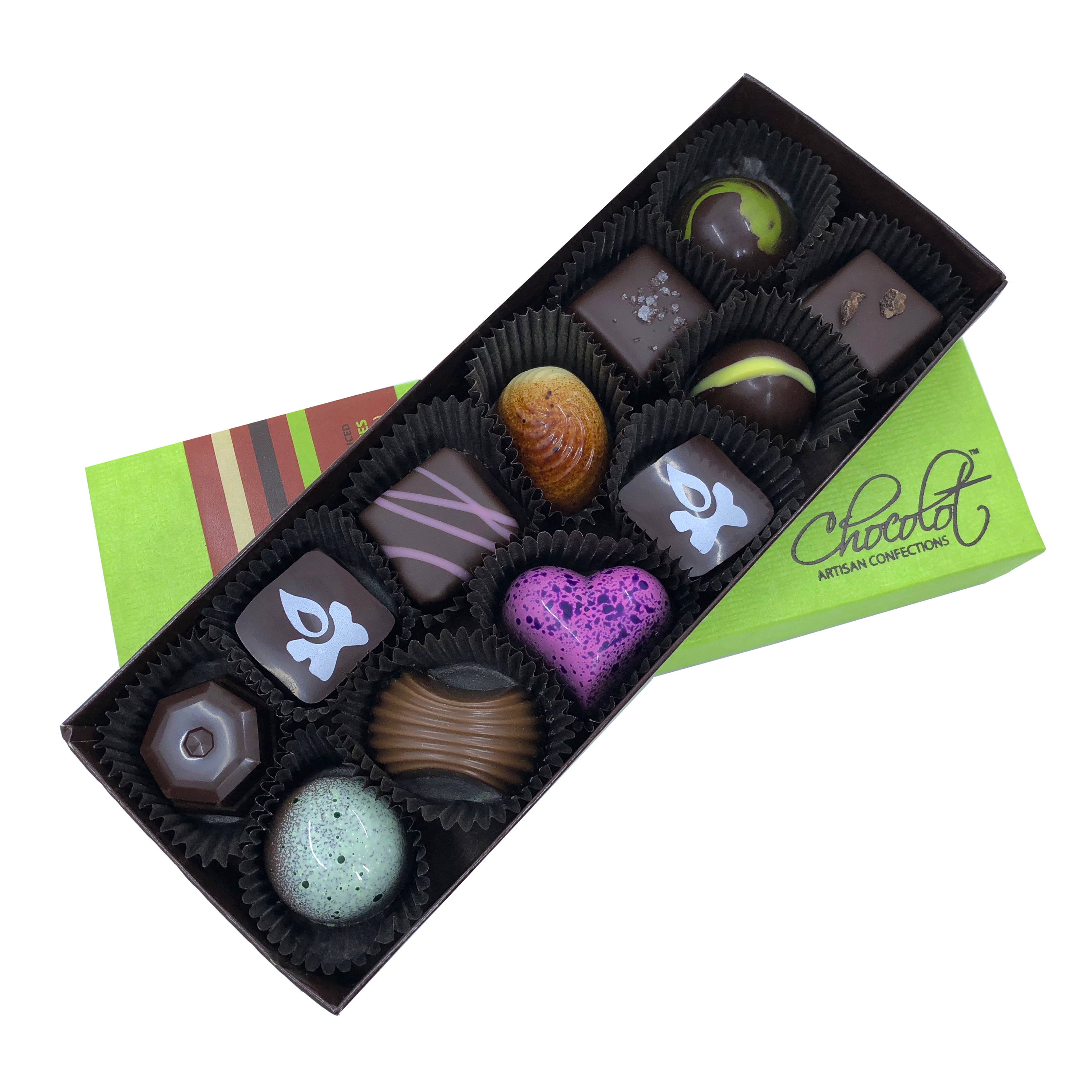 Custom 12-piece assortment with two logos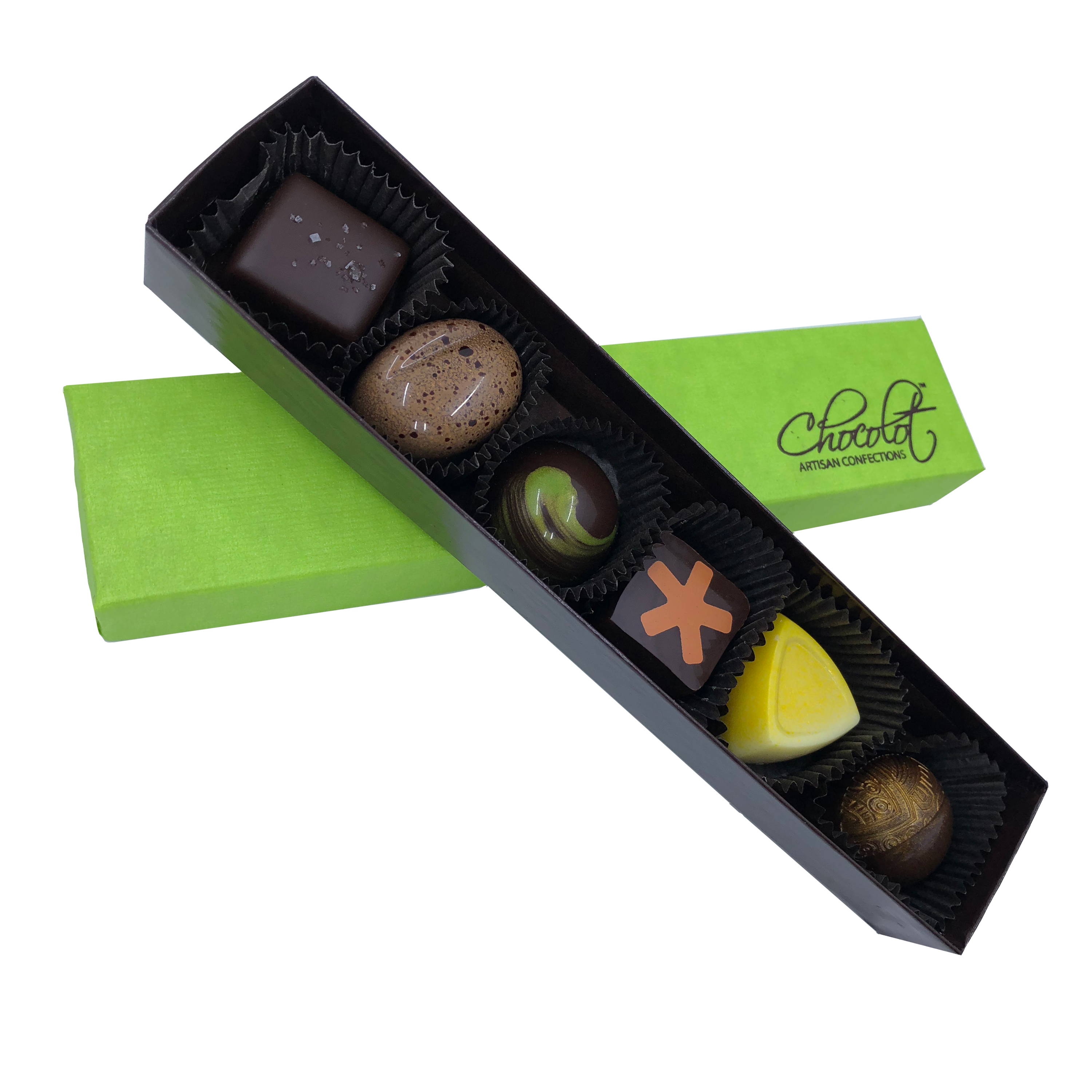 Custom 6-piece assortment with one logo
DETAILS
Price for a one-color logo transfer is about $200 plus shipping. Please prepare your logo in either PDF or AI format. Full-bleed is not recommended.
We also offer a wrap-band to go over our label on our 6-, 12-, and 24- piece boxes. This can have your artwork and any branding you choose. This is a way to get your branding front and center. You can provide the art, or we can have our graphic designer do it for you.
Please keep in mind, if you're looking to customize, we need at least 3 weeks lead-time to get everything just right.
Special pricing on large orders.
Call us and let's talk about the perfect gift!
801.475.5050 or ruth@chocolot.com.